David Gunter ILLUSTRATOR / AUTHOR & MUSICIAN

  www.davidgunterstudio.com   NEWNAN / ATLANTA, GA  

  PUBLISHER: www.Lulu.com.                      Author Name: D.G. GUNTeR

Fine Art Paintings, Books Illustrations, Graphics Designs, Fiction/Nonfiction Stories Writing  



Welcome      

Thank you for visiting the Official Authorized Website for David Gunter Illustrator/Author & Musician. A Creative Studio where Images, Words and sounds Merges for Clarity To the Viewer Or The Reader. Here there are never-ending Possibilities of Ideas, Colorful Spacescape of Paintings and 3D Sculptures taking you on a Visual Voyage.   

All Images and Fiction Book Stories Writing on this Website are Copyrighted by Illustrator.Author David Gunter since 2007 - 2022  No Images/Writing Of Stories are permitted To be Downloaded, Crop in Photoshop on this Site without written Permission From Artist David Gunter.                                               

Stores Where Books are Sold: 

Lulu Books

Barnes & Nobles            Amazon Books              etc.                 

David Gunter Illustrator/Author & Musician                         

Freelance Illustrations/Design Services Offered For Your BookCover/Interior Pages and Other Projects. 

Any Questions Click on Contact Page Here 

Thank You

  ORIGINAL FINE ART PAINTINGS                        

WE SHIP ANYWHERE IN THE CONTINENTAL OF UNITED STATE AND FOREIGN COUNTRIES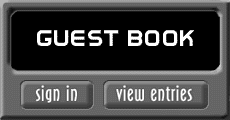 A.I. Android Alien  New Digital Illustration